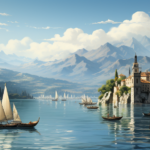 The Bridge to Authentic Demand in a Multilingual World
November 9, 2023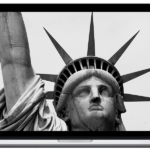 Expanding Global Reach: Why Companies Need Multilingual Websites and FluentC's Translation Tool
November 19, 2023
Embrace the World, One Click at a Time
In today's fast-paced digital world, the power of connection is undeniable. Businesses and individuals are no longer confined to geographical borders; the world is their oyster, waiting to be explored. However, there's one barrier that often impedes this global outreach – language. This is where FluentC Web Widget steps in, revolutionizing the way we communicate online.
Why FluentC? The Difference is Clear
FluentC isn't just another translation tool; it's a bridge connecting you to millions of potential customers and readers worldwide. With its advanced automated translation technology, FluentC ensures that your website speaks everyone's language, literally. Here's why FluentC stands out:
Seamless Integration: Implementing FluentC into your website is as easy as adding a few lines of code. No complicated setup, just a straightforward path to global communication.
Accurate and Fast Translations: Powered by cutting-edge technology, FluentC offers translations that are not just swift but also contextually and culturally accurate.
Enhanced User Experience: Visitors to your site can easily switch between languages, making your website accessible and user-friendly for a diverse audience.
Success Stories: From Local to Global
Imagine a small business that started in a tiny corner of the world. With FluentC, they expanded their reach, attracting customers from different continents, and breaking sales records. Or consider a blogger whose insights were once limited to English-speaking audiences. With FluentC, their thoughts and stories are now inspiring people across the globe.
Take the Leap, the World Awaits
Whether you're a budding entrepreneur, a growing business, or an individual with a message, it's time to break the language barrier. FluentC Web Widget is more than just a tool; it's your partner in carving a niche in the global marketplace. Don't let language limit your potential. Embrace the world, one translation at a time.
Start Your Journey Today
Visit FluentC Web Widget and embark on a journey of global connectivity. The world is ready to hear what you have to say, in every language.