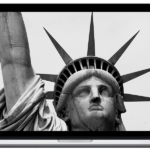 Expanding Global Reach: Why Companies Need Multilingual Websites and FluentC's Translation Tool
November 19, 2023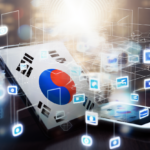 Revolutionize Your Website: How FluentC's Web Widget Transforms English-Korean Translations Compared to Google Translate
November 20, 2023
As the world becomes increasingly interconnected, the need for effective communication across languages has never been more crucial. For English speakers looking to bridge the linguistic divide with Korean, Google Translate offers a valuable tool. At FluentC.io, we understand the importance of accurate and efficient language learning, which is why we're delving into how Google Translate can assist in translating English to Korean.
Understanding the Basics
Google Translate is a free, AI-powered translation service that supports over 100 languages, including Korean. It allows users to translate text, websites, and even spoken words in real-time. While it's not perfect, Google Translate has made significant strides in providing more accurate translations, especially for widely spoken languages like English and Korean.
How Google Translate Helps in Learning Korean
For beginners, Google Translate acts as a quick reference tool. Encounter a Korean word or phrase you don't understand? Type it into Google Translate for an instant translation. While learning Korean, you can also use it to check the accuracy of your sentences, providing a form of self-assessment.
Advanced learners can benefit too. Google Translate's ability to handle longer texts means you can explore more complex Korean material, like news articles or short stories, and get a general understanding before diving into a detailed study.
The Limitations
Despite its advancements, Google Translate is not without its limitations. Korean is a language rich in nuances, and certain expressions or idioms may not translate well into English and vice versa. The context can sometimes be lost, leading to translations that are technically correct but culturally or conversationally odd.
Therefore, while Google Translate is an excellent tool for basic understanding and practice, it should be used in conjunction with other learning methods for mastering Korean.
Tips for Using Google Translate Effectively
Use Short Phrases: Longer sentences can lead to more errors. Keep your translations short and straightforward for better accuracy.
Double-Check with Native Speakers: If possible, verify your translations with a native Korean speaker. They can provide insights that a machine cannot.
Utilize the Pronunciation Feature: Google Translate offers audio pronunciations, which can be invaluable for improving your Korean speaking skills.
Explore the App Features: The Google Translate app includes features like handwriting recognition and camera translation, which can be incredibly useful for on-the-go learning.
FluentC's Web Widget: Your Gateway to Korean Website Translation
While Google Translate is a fantastic tool for individual learning and understanding when it comes to translating your own website into Korean, FluentC's Web Widget steps in as a game-changer. Understanding the global impact of digital presence, FluentC.io offers a sophisticated Web Widget that seamlessly integrates with your website, providing real-time, accurate translations into Korean.
Why Choose FluentC's Web Widget?
Enhanced Accuracy: Unlike standard translation tools, FluentC's Web Widget is tailored to handle the nuances and complexities of website content. This means your website visitors get translations that are not just word-for-word but also contextually appropriate.
User-Friendly Experience: The widget is designed to be intuitive and easy to use for your website visitors. With just a click, they can switch between the original and the Korean version of your site, making the user experience smooth and hassle-free.
Customizable to Your Needs: Every website is unique, and the Web Widget is built to adapt. Whether you're running a blog, an e-commerce site, or a corporate website, the widget can be customized to fit the look and feel of your site, ensuring a seamless integration.
SEO Benefits: Having your website available in Korean not only broadens your audience but also enhances your search engine visibility in Korean-speaking markets. The Web Widget ensures that the translated pages are SEO-friendly, helping you rank higher in search results.
How to Integrate the Web Widget into Your Website
Integrating FluentC's Web Widget is straightforward:
Sign Up for FluentC: Start by creating an account on FluentC
Customize Your Widget: Choose the languages you want to offer and customize the widget's design to match your website.
Integrate with Ease: You will be provided with a snippet of code. Simply add this code to your website's HTML, and the widget becomes part of your site.
Monitor and Adjust: Use FluentC's analytics to monitor how your visitors are using the translation feature and make adjustments as needed.
In the era of globalization, being able to communicate with a diverse audience is crucial for the success of any website. FluentC's Web Widget bridges the gap between English and Korean, offering a sophisticated, user-friendly solution for website translation. Whether for personal or professional use, this tool ensures that your website is accessible, engaging, and relevant to a Korean-speaking audience.
Combining the individual learning power of Google Translate with the comprehensive website translation capabilities of FluentC's Web Widget, you're well-equipped to navigate the world of English-Korean communication both personally and professionally.
At FluentC, we're committed to providing solutions that not only translate languages but also connect cultures. Embrace the power of language diversity and expand your digital horizons with FluentC.